ACCESS meets during after school hours with our elementary aged children, and evenings with our high school children. ACCESS uses project-based curriculum such as FIRST Robotics and aligns with the National Science Standards. We strongly feel that introducing students to this type of curriculum in their early years will keep them engaged and they can easily move from the elementary to our high school programs- this is our STEM pipeline. Our affiliation with the National Society of Black Engineers increases our students access and availability to STEM Professionals, STEM programs, STEM competitions and college scholarships.
National Society of Black Engineers
Grades 7 through 12
National Society of Black Engineers (ACCESS NSBE Jr. Chapter) is designed to stimulate interest in Science, Technology, Engineering, and Mathematics fields, otherwise known as STEM. The goal is to encourage students to attend college and pursue technical degrees. Students meet weekly and participate in activities that help them discover the excitement of academic excellence, leadership, technical development and teamwork. Open to all 7th- 12th grade Bridgeport students. Weekly meetings are held at The University of Bridgeport every Thursday from 6pm to 8pm from September to May.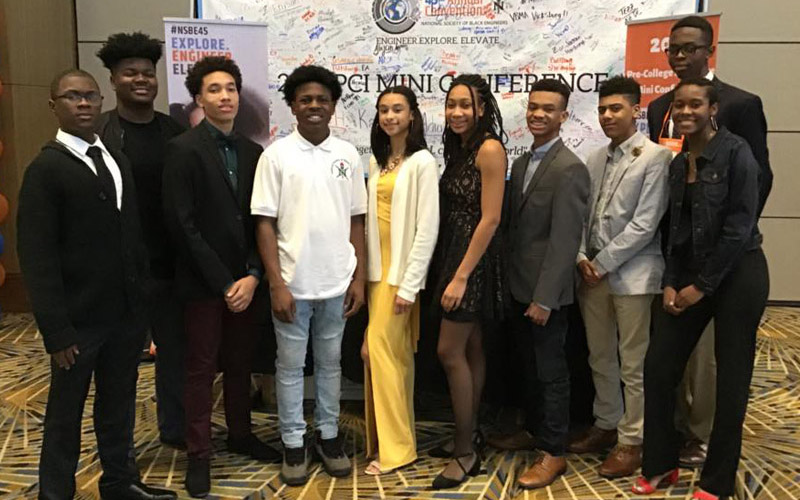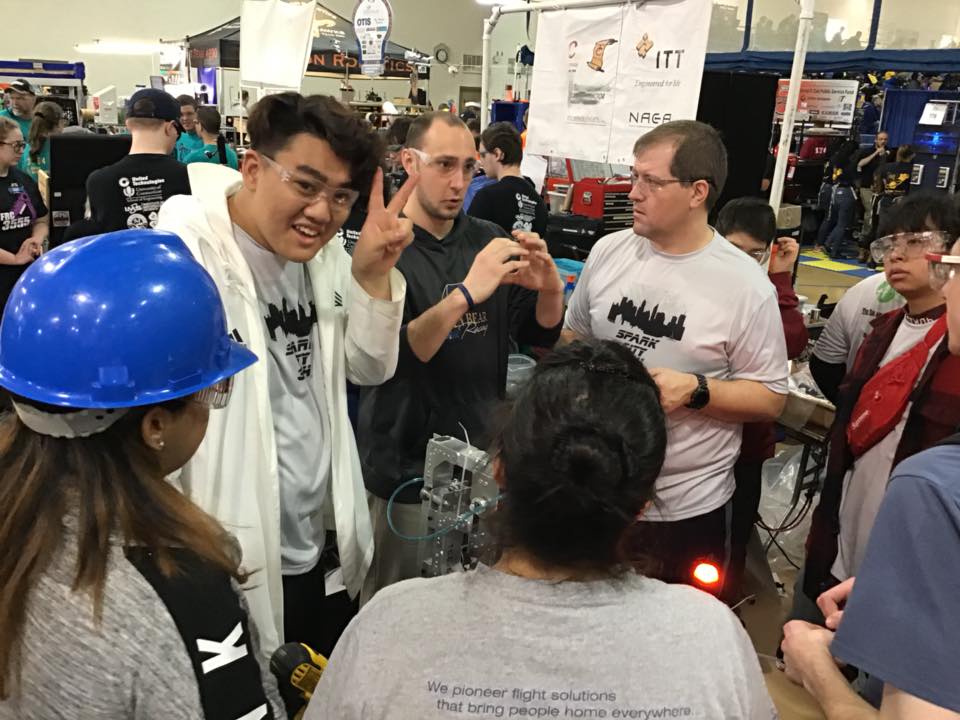 "Spark City" City-Wide FIRST Robotics Team
Grades 9 through 12
This program meets at Fairfield University three to four times a week October-April. FIRST Robotics combines the excitement of sport with the rigors of science and technology. We call FIRST Robotics Competition "The Ultimate Sport for the Mind" and High school student participants call it "the hardest fun you'll ever have." Under strict rules, limited resources, and an intense six week time limit, teams of students are challenged to raise funds, design a team "brand," hone teamwork skills, build and program industrial-size robots to play a difficult field game against like-minded competitors. It is as close to real-world engineering as a student can get. Volunteer professional mentors lend their time and talents to guide each team. Each season ends with an exciting FIRST Championship.
FIRST League Discover
FIRST Lego League Explorer (After School)
FIRST® LEGO® League is the most accessible, guided, global robotics competition, helping students and teachers to build a better future together. The program is built around theme-based Challenges to engage children ages 9 to 16 in research, problem solving, coding, and engineering. The foundation of the program are the FIRST® Core Values, which emphasize teamwork, discovery, and innovation. Students emerge more confident, excited, and equipped with the skills they need in a changing workforce. We have FLL Teams at Dunbar School, Classical Studies, and Muck Mudd Academy for Bridgeport students in grades 4th-6th in a after school setting.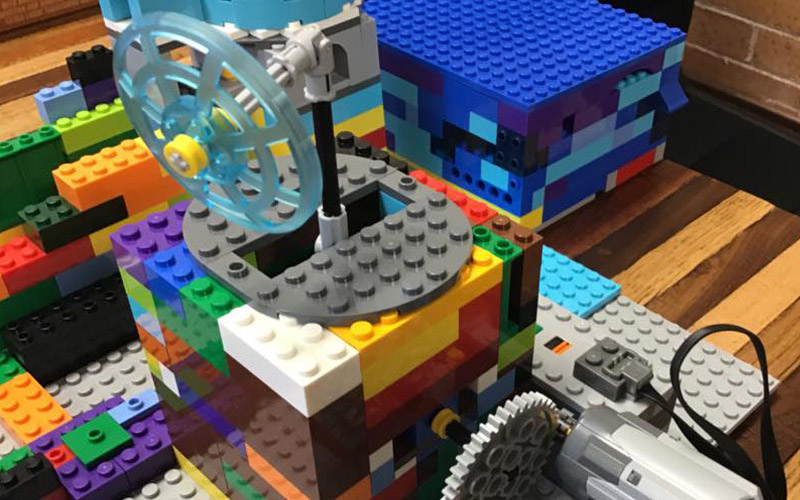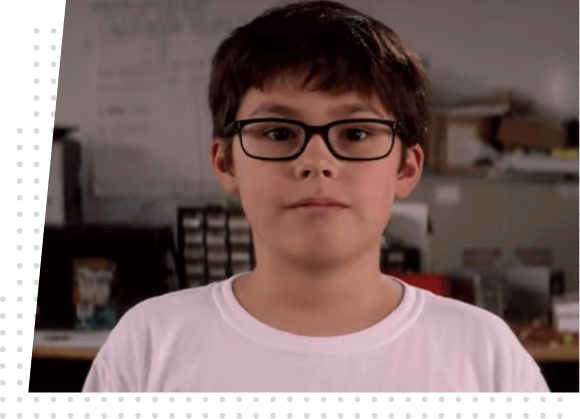 FIRST Robotics Competition
FIRST® inspires young people to be science and technology leaders and innovators by engaging them in exciting mentor-based programs that build science, engineering, and technology skills, that inspire innovation, and that foster well-rounded life capabilities including self-confidence, communication, and leadership.
Esports
We've created state-approved curricula that fosters social-emotional learning and integrates STEM and esports in middle schools, high schools, and community-based organizations. These programs are certified to meet California English Language Arts, Career and Technical Education and Social Emotional Learning standards. We also provide healthy gaming & tailored esports education plans from our global learning community of NASEF Scholastic Fellows.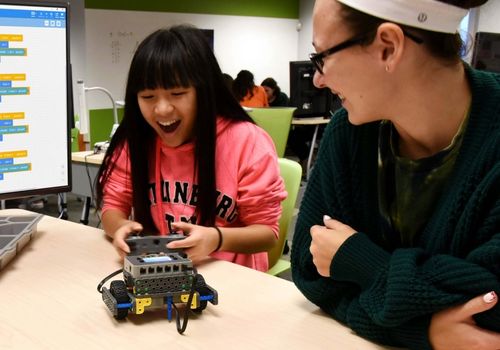 VEX Robotics
V5 Competition (After School)
VEX Robotics is educational robotics for everyone. VEX solutions span all levels of both formal and informal education with accessible, scalable, and affordable solutions. Beyond science and engineering principles, VEX encourages creativity, teamwork, leadership, and problem solving among groups. It allows educators of all types to engage and inspire the STEM problem solvers of tomorrow!